Elizabeth Davis
Participant
My cello was made by the Heinrich T. Heberlein attilier in 1928 (Mr. Heberlein himself died in 1911 – the shop continued on, most likely run by his son or daughter).
This is the maker's entry from the Universal Dictionary of Violin & Bow Makers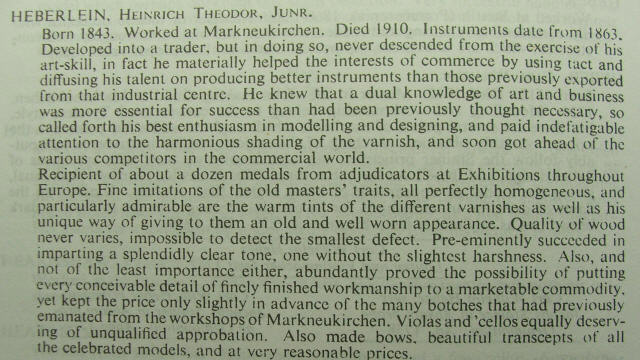 . Basically, he's one of the first luthiers to intentionally varnish his instruments to look "weathered" and marketing his "brand" of quality instruments.
I named my cello Isaac Heberlein when I bought him from the Bass Viol shop in Cincinnati, Ohio back in college in the mid-1980s. The cello has a wonderful tone, great for chamber or orchestral music.
I chose Isaac for it's Hebrew meaning (he laughs) because he was always laughing at me during practice!